About Us
WalkerAutos is a family run business established in 1985. We believe a family business means family, that's why everyone from our welders to our web designer is part of the family. We're so well known in the area that the welding work from 20+ garages is undertaken by us. We do work on all sorts of cars for all sorts of clients, whether that's a School Bus , Mercedes or Ford.
Call Us
Tap the icon above or call us on 0208 866 9909. If there's a problem we can't solve we will put you in contact with someone who can.
Leave a Review
Theirs no job worth doing unless it's done right so we take pride in our work. Let us know how we're doing by tapping the star above and leaving a review.
Reviews
Services We Offer
Quick Jobs
General
Larger Jobs
Please note that job time can vary greatly due to the make & model of your vehicle.
Local recovery to the workshop is also available for a small fee.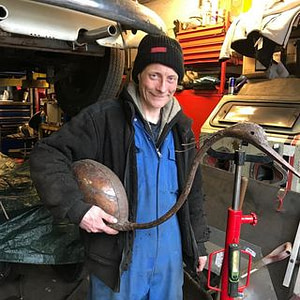 Dave Walker
Owner & Head Mechanic
Rocky Walker
Head Of Customer Satisfaction